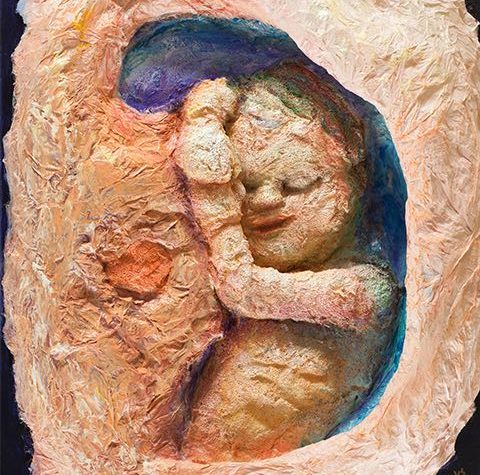 Project Description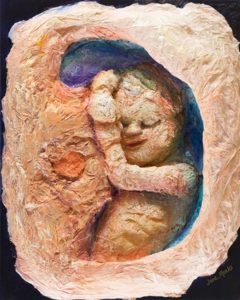 I am at a landmark stage of development. It is now possible for me to survive outside of the womb with expert care but it feels so warm and cozy in here that I would like to stay longer.
I am 14 inches long and weigh about 2 pounds.
My lungs continue developing and air sacks are beginning to form in them.
My brain is growing quickly. It sends nerve impulses to my inner ears so I am able to hear conversations, familiar sounds, and music. Sometimes loud noises startle me. Mommy's voice comforts me but her higher pitched voice is harder to hear than Daddy's deeper voice.
I am getting my footprints and handprints so I can make those baby prints after I am born.
Project Details
Date May 11, 2015
Tags BabyScapes