Did you know your life is a great miracle?   The Bible says we are "knit together in our mother's womb." (PS 139)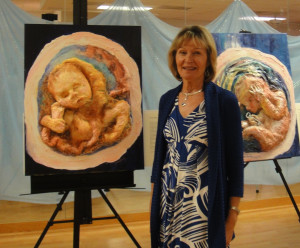 Your body is the most complex organism in the world. Right down to the tiniest microscopic cell, each of us develops from conception to birth with intricate timing.
Truly, we are awesomely and wonderfully made.
The BabyScapes Exhibit opens our eyes to this truth  through prayerfully and carefully presented images and stories of each stage of development. In viewing them, it is my hope that you will embrace God's abundant love for you, His creation.
It is a privilege to share them with you now.